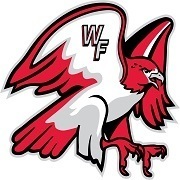 Weyauwega Elementary Newsletter
Week of April 25th
Summer School registration is open. Please register on Skyward Family Access.
REGISTRATION DATE CHANGE Youth Cheer and Football registration will be held in the Middle School Cafeteria on April 24th from 3:30 pm- 4:30 pm AND on April 27th from 5:30 pm -6:30 pm. Click here to visit the website. If you have questions please contact Steve Magdanz 920-205-4274
There is still time to register for youth baseball, softball, and T-ball. Click here for more details
Sign-up forms for the Summer Musical went home. Grades 2-5 can register. The form states the deadline is April 19th but this can be turned in until April 29. If you have questions email Molly Suehs
WF Music Booster Club is offering a scholarship to anyone in K-12 who wants to attend a summer camp related to music or theater. The deadline is May 6th. If you have questions Traci Zietlow
The Elementary Art Fair is on April 29th from 5:00 pm to 7:00 pm in the Middle School cafeteria.